Let us take you throughout 60 years of great history and passion.
Robin Aircraft, french manufacturer of handcrafted single-engine aircrafts based in Darois (Burgundy), is the direct heir of former companies Centre-Est Aéronautique, Avions Pierre Robin and Apex Aircraft.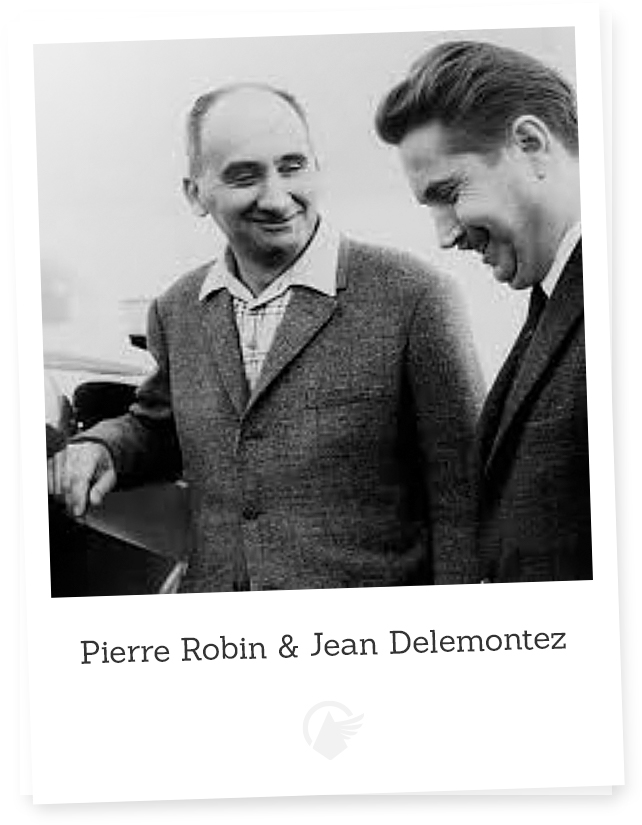 The company Centre Est Aéronautique is created in 1957 by Pierre Robin.
Pierre Robin alongside with being an amateur of plane races was an incredibly gifted pilot. He has partnered with Jean Delemontez in 1957 to give birth to the first DR (for Delemontez-Robin), which already had its characteristically dihedral wing .
Just for the record, note that Pierre Robin already had orders from several customers (we have been told 6) before he even created the company. Being respected and recognized as he was a serious advantage at that time.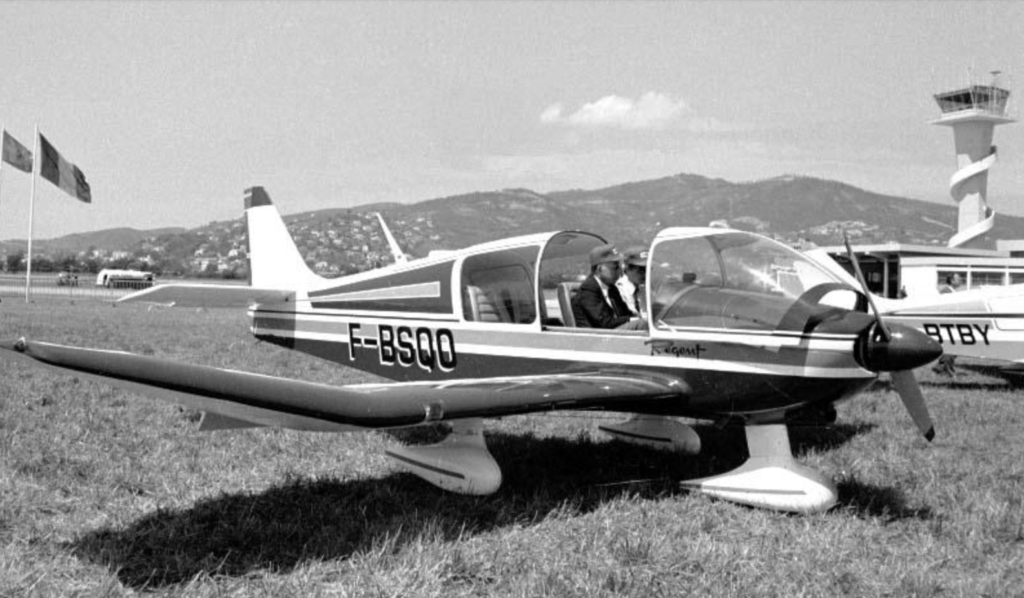 T

he first "DR400" is taking-off from Darois industrial lines in year 1972.
Noble heir from previous "DR" (DR100, then DR220 and the series of DR300), the DR400 asserts itself with a brand new glass roof (canopy).
Old style canopies have been tossed onto the garbage heap of history to give room to a innovative gliding glass roof.
The history of DR400 is worth the biggest epic stories : first-born is F-WSQO, a DR400 with 180hp. The following DR400 to be manufactured is a DR400/125 and it will definitely be blessed since he was part of the 2 planes which have been saved from a terrible fire in April 18th 1972. 17 DR300 and 13 HR100/200 went up in smoke that day of April alongside with every square meter of Robin's workshops. This day will make a mark on the company ever since.
However has the new factory been rebuilt and even delivered its first DR400 only two months after the terrible fire of July 1972.
Eventually, 42 DR400 were handcrafted during the year 1972. And more than 3.000 since then.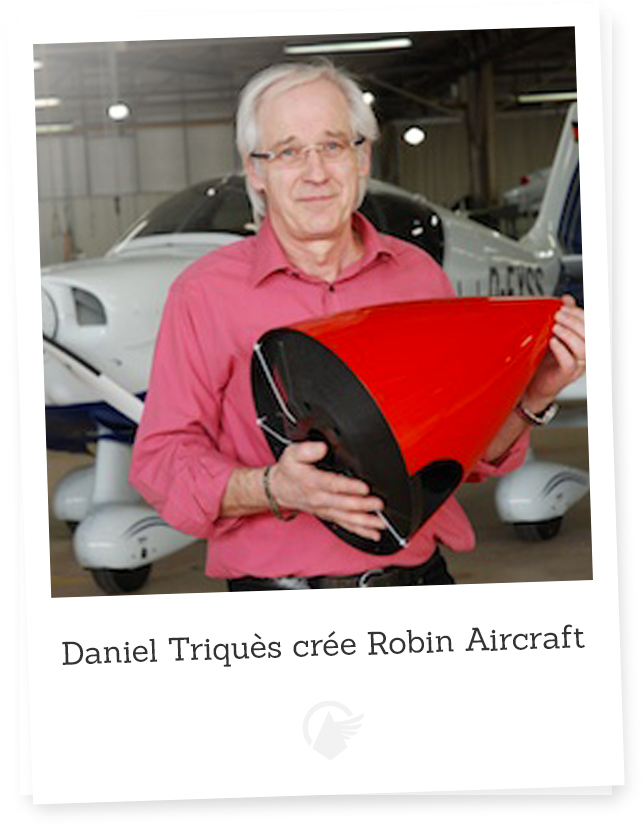 After a difficult period, Apex Aircraft -former stockholder- going bankrupt, Daniel Triques creates Robin Aircraft in May of 2011. The main objective being to restart the production of new DR since demand has been real from several flight clubs. 
Alongside with its Robin Aircraft's CEO duties, Daniel Triques is also technical director at CEAPR, another company whose CEO is Christophe Belin and which has kept on going the manufacturing and selling of Robin Aircraft parts.
This fresh start has been encouraged by former distributors of Apex Aircraft which have taken full responsibility (into the capital) ever since.
At the end of September 2011, Robin Aircraft is being granted by the EASA with the required credentials for plane manufacturing and selling.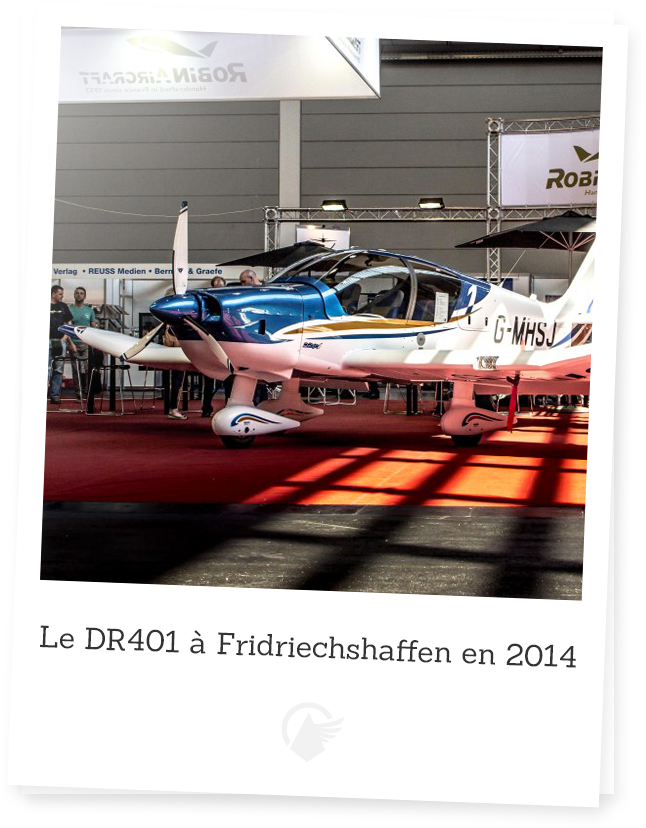 The arrival of the DR401, heir of the old DR400, is being announced in Friedrichshafen during the AER0 2014.
Even if its similar exterior shape can be misleading, the DR401 is extremely different from its older brother (the DR400). 95% of the parts of the DR400 have been modified or even entirely re-designed to give birth to DR401.
The DR401 now preserves the best qualities of its older brother but improves the rest.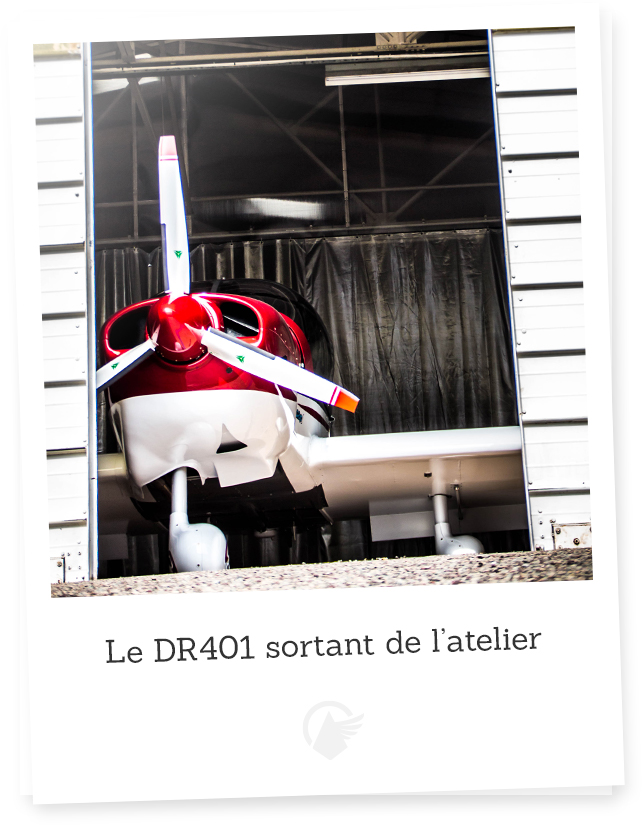 Robin Aircraft celebrates its 60 years in better shape than ever!
Between 1957 and 2017, the company based in Darois has produced no less than 4.500 planes. From now on focused on the production of its last "jewel" the DR401, the company is in the best of wealth and looks forward to the future with ambition and confidence.
The production should quickly soar to 2 and even 3 planes a month.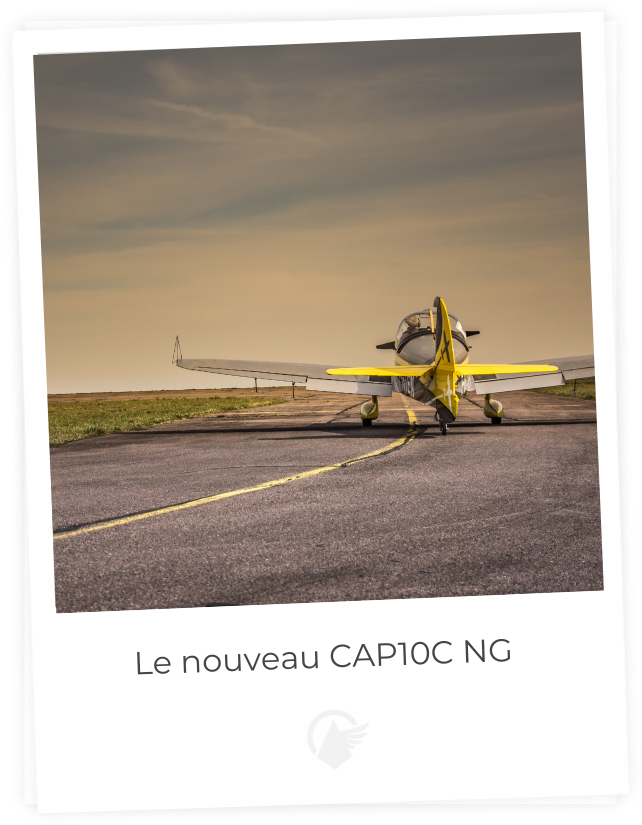 Robin Aircraft manufactures a new CAP 10C NG.
CEAPR and Robin Aircraft are working together on the re-production of the legendary aerobatic training aircraft.
The CAP10 is the most famous aerobatic aircraft in France and Europe. Two-seater aircraft side by side that started in the 1970s. The CAP10 then evolved with the adoption of a spar lined with carbon blades instead of wood.