Diversification
Bucket-seats in Oregon Pine, landing-gear-box-table, hamac structure made out of DR401 wing spar, large garden umbrella mounted with ribs and wingtips: to brighten up your confinement zone, Robin redirects its activities towards garden furniture.
Hurry: the deckchair Wing spar is a limited edition!
Connect Here to our online shop.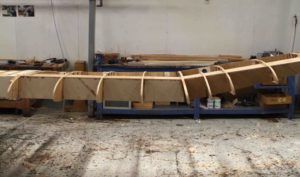 And a happy April fool's day, by the way.